Frequently asked questions
How far in advance do I need to book my wedding?
---
Some couples choose to start planning their wedding up to a year in advance. But what makes Wed in Fred unique is that we've done almost all of the planning for you. Therefore you can book a wedding in as little as a month out! And our sister company Elope to Fredericksburg only requires a week for elopements!
---
Do you offer payment plans?
---
Absolutely! We're flexible with how you pay for your wedding. Some couples like to pay it off in one lump sum using a debit or credit card. Others like to be billed every few months and some even like to pay monthly. We require the wedding be paid in full 30 days before the big day.
---
What is a cash registry?
---
Cash registries are really popular right now. Cash registries allow your guests to give money instead of traditional gifts. Some couples use this for an amazing honeymoon, a down payment on a home, or to even pay for the wedding itself. It's a brilliant idea really! Here are 4 cash registry companies you might want to look into: The Knot, Blueprint Registry, Zola, and Honeyfund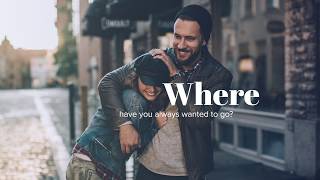 ---
Can I customize the packages?
---
Of course! We've designed these packages to make life easier on you but they may not fit perfectly with your wedding vision. Maybe you want your wedding dripping with florals? Or maybe you have 10 bridesmaids? Or maybe you want to change the catering options? That's all good with us and it's no problem to customize :)
---
What does your complimentary candle and greenery centerpiece look like?
---
---
What's the difference between the cocktail reception and full reception?
---
The main difference is the timeline. The cocktail reception package is in the afternoon before dinner time. It last for 2.5 hours including the ceremony. The package includes light appetizers and drinks. One thing to consider when booking this option is to make sure guests will be aware that dinner will not be served. Most venues will hold peak Saturday dates for full receptions and so this option works great on Sunday afternoon or mid week. The full reception is 5 hours and includes dinner with open bar and longer photography and DJ time. This package is usually available on Saturdays.
---
What's a donut bar?
---
The newest trend in wedding desserts! It's a fun display that will surely get your guests giggling. You can substitue a donut bar for custom cookies and mini pies too :)
---
What does the custom "Just Married" sign look like?
---
We hand paint your wedding date on an old wine stave from wine barrels. It's great for photos and makes a nice keepsake.
---
What do the engraved Waterford crystal champange flutes look like?
---
Waterford crystal is one of the finest crystal companies in the entire world. The champagne flutes are engraved with your wedding date and initials.
---
---